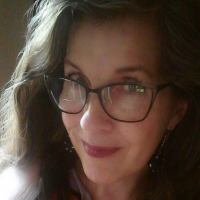 Ann Malley
Contemporary Romance, Romantic Suspense, Romance, Western Romance, Women's Fiction, Christian Fiction
A believing Christian, seasoned by Providence, Ann writes about real women battling their way to a happily ever after. Deadly situations that demand faith and perseverance feature in her romantic suspense stories. Personal demons, the kind that only faith and honest self-reflection can defeat, fill the pages of her sweet contemporary romance.

Ann keeps busy when not writing with her husband of 32 years, three grown children that make the best friends, and a spooky little kitty named Boo. She's a member of ACFW and Inked Voices. Find out more at AnnMalleyBooks.com.
Action should culminate in wisdom.
Bhagavad Gita